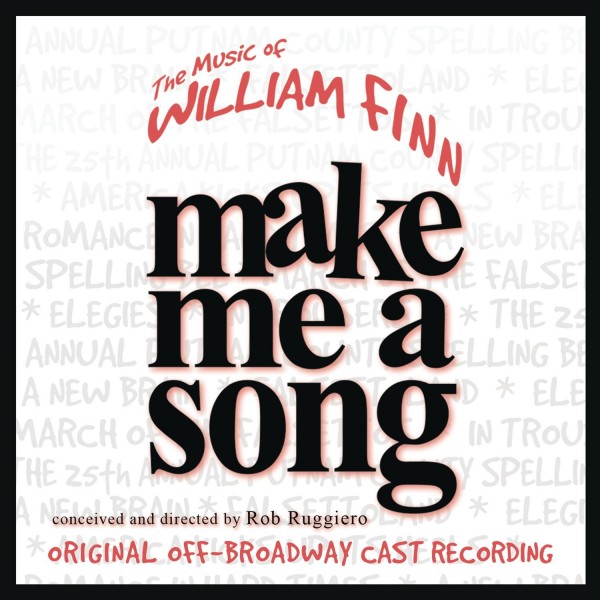 Click for larger image
Details

MAKE ME A SONG is a compilation of more than twenty hits from one William Finn's exceptional career in musical theatre. Effortlessly woven together, these treasured tunes by the composer of the acclaimed Falsettos series and the Tony Award®- winning smash hit The 25th Annual Putnam County Spelling Bee tell personal, haunting and often hilarious tales from Finn's rich and touching human songbook. MAKE ME A SONG brims with spectacular highlights sure to delight longtime fans and newcomers alike.
Please visit our FAQs page to see if your question has already been answered.

There is a link to our contact us form at the bottom if you still need your question answered.