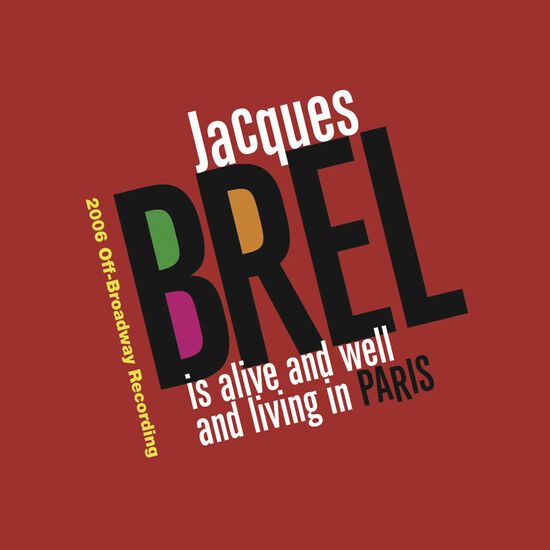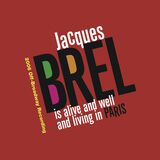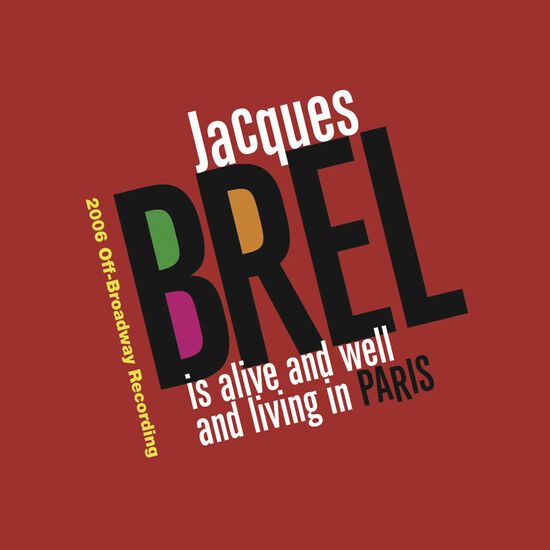 Jacques Brel
Jacques Brel Is Alive And Well And Living In Paris (2006 Off-Broadway Cast Recording)
Availability:
Select Styles for Availability
Jacques Brel is Alive and Well and Living in Paris is an American musical revue of the art of Jacques Brel put together by lyricist Mort Shuman ("Save The Last Dance For Me") and American Poet Eric Blau which has played around the world for years. The show is a diverse blend of ballads, tangos, boleros, rock and classics. With raw human emotion, each piece tells a story, examining themes of love, war, adventure, broken dreams, people from all classes, being young, growing old and death...but never forgetting that life, with all its tragedies and complexities, shows us much humor.
The main Brel CD has 22 tracks and an additional 7 bonus tracks are available for download through iTunes or your favorite digital store.
The original show debuted Off-Broadway in 1968 at The Village Gate Theater in Greenwich Village and ran for more than four years. It also enjoyed considerable success in Johannesburg, South Africa in the 70s, becoming the longest-running musical production in that country's musical history. In 1974, a movie of the show was made, featuring the original cast . In March 2006, Jacques Brel is Alive and Well and Living in Paris returned to critical acclaim Off-Broadway at the Zipper Theatre.
English translations of Brel's songs have been recorded by David Bowie, Scott Walker, The Divine Comedy (band), Terry Jacks, Alex Harvey, Jack Lukeman, Marc Almond, Momus, Neil Diamond, The Paper Chase, Frank Sinatra, Dusty Springfield and The Dresden Dolls. Marlene Dietrich recorded "Ne Me Quitte Pas" in German (Bitte geh nicht fort). Nina Simone recorded "Ne Me Quitte Pas" in French.
Jacques Brel achieved fame through his performances in France, but he was born in Belgium and identified himself strongly with his linguistically divided native land. His acidly humorous lyrics target the hypocrisies of groups as well as individuals, with special attention to Belgium's Flemish population, the military, and the bourgeoisie in general. At the same time, some of Brel's most affecting songs contain passages in Flemish, and many of his lyrics show a pronounced fondness for his "flat country." Brel's irreverent approach to life was sharply reflected in his music and films and can be compared to that of Bob Dylan in the U.S. and Vladimir Vysotsky in Russia, with whom he also shared a capacity for tongue-twisting patter not heard since the early days of Danny Kaye. On this CD, "Le Plat Pays," "Au Suivant," and "Les Bourgeois" illustrate both the somber and raucous aspects of his extensive repertoire.

Brel's acute perception made him an innovative and creative painter of daily life with rare poetic ease. He was a master poet. His intelligent use of words was striking and simple, exhibiting a very visual and meaningful vocabulary. Few of his peers are considered to match his skill in fitting as much novelty and meaning in a sentence from a few words of common use.