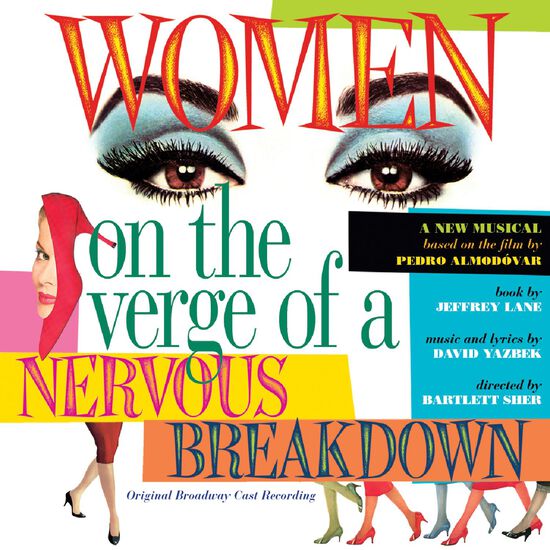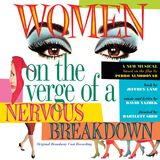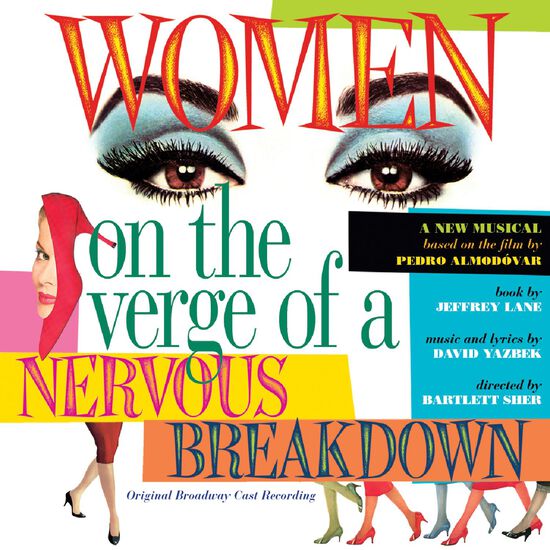 David Yazbek
Women On The Verge Of A Nervous Breakdown (Original Broadway Cast Recording)
Availability:
Select Styles for Availability
When Pedro Almodvar arrived in town in 1988 to show his new film at the New York Film Festival he became an instant sensation. Channeling the burst of energy and freedom in post-Franco Spain, Women on the Verge of a Nervous Breakdown was one of the most unusual and exhilarating new films in years. It was nominated for the Oscar for Best Foreign Film, and quickly became not just a classic, but a favorite.

WOMEN ON THE VERGE OF A NERVOUS BREAKDOWN is a musical based on the film. Bartlett Sher leads the extraordinary collaborators Jeffrey Lane (book) and David Yazbek (music and lyrics). Lane and Yazbek, the team behind Dirty Rotten Scoundrels, have taken Almodvar's tale and infused it with their own wry, comic style and an irresistible Spanish beat.

Both touching and hilarious, it's a story about women and the men who pursue them... finding them, losing them, needing them, and rejecting them. At the center is Pepa (Sherie Rene Scott) whose friends and lovers are blazing a trail through 1980s Madrid. And why do they all keep showing up at her high-rise apartment? Gazpacho anyone?

Along with Pepa, there's her missing (possibly philandering) lover, Ivan (Brian Stokes Mitchell); his ex-wife of questionable sanity, Lucia (Patti LuPone); their son Carlos (Justin Guarini); Pepa's friend, Candela (Laura Benanti), and her terrorist boyfriend; a power-suited lawyer (de'Adre Aziza) plus a taxi driver (Danny Burstein) who dispenses tissues, mints and advice in equal proportion. Mayhem and comic madness abound, balanced by the empathy and heart that are trademarks of Almodvar's work. And of Bartlett Sher's too.